Invotec's Swiss Therapy® Masks and Sheeting are synthesized from a patented Hydrogel material. It is used as a lightweight and flexible cold compress during and after cosmetic procedures of the face.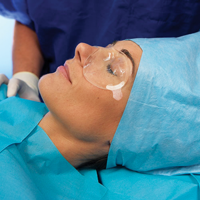 • Moist, but not wet
• Lightweight & comfortable
• Gently pliable & conforming
• Non-adherent
• Highly patient compliant
• Convenient, easy to use
• Soothing to skin
• Sterile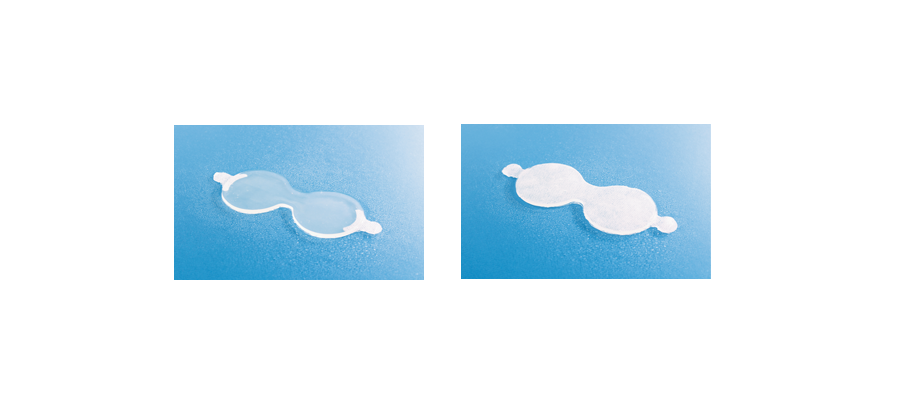 Swiss Therapy® Eye and Full Face Masks
An easy to use, post-operative cold compress for a variety of plastic surgery or cosmetic procedures involving the facial area. While comforting to the patient, it reduces post-operative swelling, redness and discomfort, decreases healing time, and enables the patient to return to normal activities more quickly, increasing the patient's satisfaction.
Superior Post-Operative Compress with Swiss Therapy®
Conforms better to the contours of the face
Does not leak
Does not put pressure on or stick to the skin
Provides superior post-operative wound monitoring, while absorbing and providing pain relief
Sterile
| Item No. | Description | Qty/Box |
| --- | --- | --- |
| 10-08813 | Swiss Therapy® eye mask Reinforced | 3 |
| 10-08803 | Swiss Therapy® eye mask | 3 |
| 10-08820 | Swiss Therapy® Full face mask | 2 |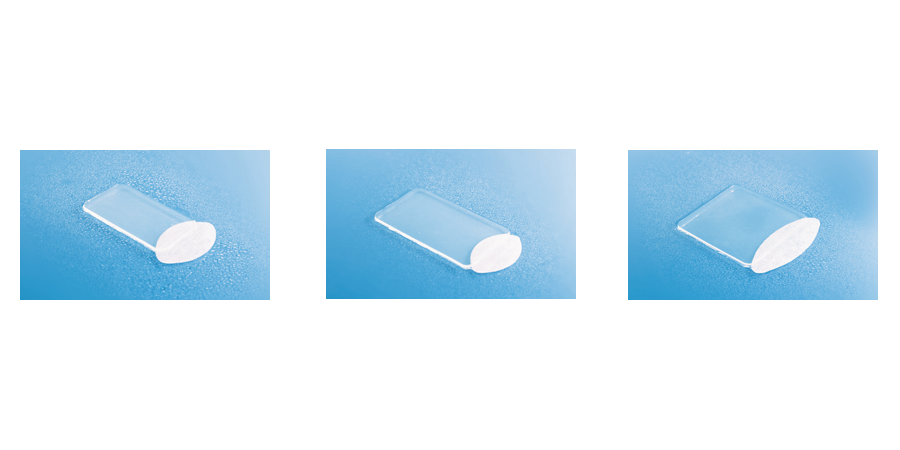 Swiss Therapy® Sheeting
Provides cooling local anesthetic and pain relieving effects during and after Laser and IPL and before or after injectable therapies. The immediate application of Swiss Therapy® provides a soothing, refreshing, and relaxing feeling. Further, Swiss Therapy® reduces the risk of hematoma formation and is beneficial in restoring strength and mobility more quickly so that patients can heal faster and feel better sooner.
Injection Therapy with Swiss Therapy®
Your injectable therapy patient's aesthetic procedure experience can be optimized via the cooling comfort provided, before and after injection.
• Soothe the skin, reduce redness
• Minimize skin irritation
• Relieve burning sensations
• Control adverse effects commonly associated with Botox® and other injectable therapies
Laser Therapy with Swiss Therapy®
Laser Therapy with Swiss Therapy Swiss Therapy® hydrogel sheeting is a convenient and non-aggressive strategy for cooling and protecting the epidermis during and after laser and IPL procedures.
• Virtually no prism effect when performing procedures through Swiss Therapy® sheeting
• Prevents the escape of tissue splatter and smoke plumes, while maximizing patient comfort
| Item No. | Description | Qty/Box |
| --- | --- | --- |
| 10-08805 | Swiss Therapy® Sheet, 10 cm x 10 cm x 3.5 mm | 5 |
| 10-08806 | Swiss Therapy® Sheet, 7 cm x 12 cm x 3.5 mm | 5 |
| 10-08807 | Swiss Therapy® Sheet, 5 cm x 9 cm x 3.3 mm | 5 |
Swiss Therapy Pad Indications. Can be used in with all laser systems (Q-switched, pulsed), and arc lamps in the therapeutic wavelength range of 500-1100nm without affecting transmission of the laser energy. Swiss Therapy should not be used with wavelengths less than 500nm or more than 1100nm or in laser therapies using lasers with integrated, liquid coolant based cooling systems. Non-ablative dermo-cosmetic medical laser products only.